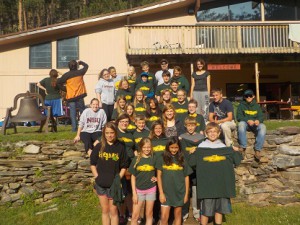 July 17-22: Pathfinder Camp 
(COMPLETED Grades 6-8)
Pathfinder allows middle schoolers to strengthen friendships new and old while taking part in devotions, Bible studies, team-building exercises, and traditional camping activities.  From singing around the campfire to hiking through the Black Hills, campers will have an unforgettable experience.
Cost : $429
July 24-27: Triennium
(COMPLETED Grades 6-8)
Located in Indianapolis, IN Triennium is a special gathering for Presbyterian youth from all over the country. Keynote speakers, small group sessions, and other fun activities provide an unforgettable opportunity for high schoolers to make new connections and grow in their faith.
Please contact SD registrar Brandon VanOvershelde for more information.
[email protected] 605.350.2072